Best Podcasts to listen on Customer Risk and Access Management Solutions In 2021
Published Date: March 22, 2021
692 views
The Risk and Security management solutions-leaders, executives, tech-heads, giants, cybersecurity tycoons are eyeing the top cybersecurity trends leading to rapid intervention. COVID-19 pushed digital transformation and created heavy-pressure dynamics to the white-hat geniuses, especially during the new-normal of remote work.
"The first key challenge is a significant skills gap. 80% of the brands reported they are butting heads in discovering and hiring security geeks. In comparison, 71% reported delayed delivery of security projects within their businesses," said Mr. Peter First Brook, VP Analyst, Gartner, Inc.
The customer risk and access management solutions, geopolitical circumstances, pandemic regulations, migration of workloads and co-working spaces off the traditional network configurations, exploded endpoint diversity, geographical confinements, shifting attack environment, business email marketing, and ugly ransomware are some of the crucial diseases of the cybersecurity ecosystem.
In this blog publication, we help the #decisionmakers #technicalheads #businesstycoons #cyberhacks to realize how important it is to follow the ongoing risk and access management trends that have long-lasting industry impacts and disruptive practices.
Trend 1: Cybersecurity Mesh and Network
This empowered security approach with controls facilitates interoperation with tools that offer orchestrated services, centralized security management, and foundational parameters. Contrary to the traditional mesh, a cybersecurity mesh architecture also supports IT and distributed assets' security controls and is one of the top risks and access management solutions in 2021.
Trend 2: Identity-Access Management
Due to cultural and technical shifts, the ideal perspective of access – "identity as the new security parameter' is revamped with an added remote workforce for any user, anytime and anywhere. Identity-first management and security is the universe of the security design and is the new face of the conservative edge design.
Trend 3: Remote Security
As per the latest reports, 64% of the employees are now active with the remote work while 30-40% will continue to work post-COVID-19 economy. It requires a total reboot of the security policies, risk and access management solution tools, and remote working. Welcome to the cloud-delivered services, disaster recovery, data protection, and back-up automation.
Trend 4: Cyber-Savvy Tycoons
2020 proved to be a source of the second-highest record year of the enterprise risk. A customer risk and access management solution committee, directed by a board member, has security expertise. It works wonders for large enterprises. Studies suggest that by 2025, 39% of the board of directors will have a dedicated cybersecurity committee lead by a capacitated board member.
Trend 5: Vendor Security Consolidation
Reports concluded that 78% of the CISOs have at the most minor 15 or more, and 12% have 45 or more cybersecurity vendor portfolio tools. 80% of the IT brands plan to strengthen vendors, risk and access management solutions, security products in the upcoming years. Security solutions correctly configure and respond to the security risk posture. We suggest you focus on TCO over time for success rate.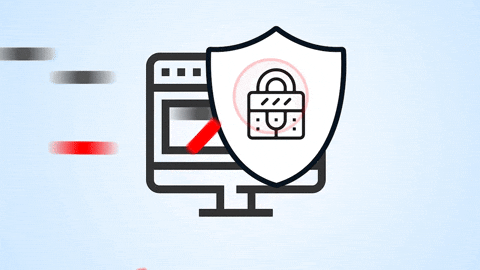 Trend 6: Enhanced Privacy Computation
It is the trending technique of protecting the data while in motion. It is competent in securing data processing, sharing, cross-border transfers, and analytics, even in vague environments. Fraud analysis, anti-money laundering, healthcare, pharmaceuticals, intelligence are all under the implementation radar of 49% of the prominent organizations as part of the risk and access management in 2021.
Trend 7: Attack and Breach Counterfeit
Breach and Attack Simulation (BAS) tools provide posture assessments, penetration testing, identify gaps in the traditional security assessments, prioritize risk and access management solutions, security initiatives in a time-cum-cost effective manner.
Trend 8: Machine Identities
Guess who I AM? I am IAM! Identity and Access Management builds trust in identifying a particular machine while interacting with the applications, devices, gateways, and cloud services. Non-human entities, black hat hackers are jeopardizing an optimum level of data protection.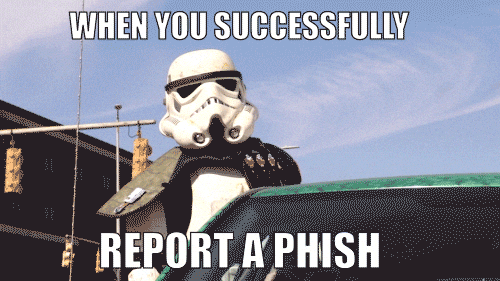 Hold your breath, ladies, and gentlemen! We have arranged for a sound-session for you all 🙂
Now that you understand the top 8 cybersecurity trends in 2021, how about spicing up your knowledge reservoir and up the game of risk and access management solutions?
We bring you an informative collection of the best podcasts on customer risk and access management solutions in 2021.
1. CISO-Security Vendor Relationship Podcast
It is an investigative human-level risk management podcast that will help your business with significant ethical values of improving the services, products, and communication that vendors provide to security buyers and customers.
Tune in: CISO-Security Vendor Relationship Podcast
2. To the Point Cybersecurity
Money has become digital! This podcast will give you a glimpse of cybersecurity perspectives, cryptocurrency, secret services on fraud intelligence electronic task forces, and international expansion. It is a boon to the IT organizations as it covers the latest trends, threats, news, and those targeting the federal government as the key-audience.
Adjust your headphones: To the Point Cybersecurity
3. Security Conversations
Ryan Naraine, veteran journalist, and storyteller unravels the hidden face of the cybersecurity world. Analytical conversations shed light on the zero-trust policy, threat mitigation, network and penetration testing, bug fixes, cloud deployments, and advanced research on ransomware and targeted malware threats.
Enjoy: Security Conversations
4. Secure Talk – Cybersecurity
The Secure Talk throws light on the latest trends, tips, threats, and bugs related to compliance and cybersecurity. Mark Shriner, the host of Security Conversations, asks genius questions to the cybersecurity consultants, executives, educators and takes the tea on IT compliances and security.
Plug-in: Secure Talk – Cybersecurity
5. Cybersecurity Unplugged
As black-hat hackers are breaching around the remote work era, the threat landscape is posing and evolving. The Cybersecurity Unplugged features in-depth solutions to the most crucial cybersecurity matters and issues. Tune into the thoughtful conversations with the experts and brainstorming ideations, as they keep the audience engaged with the cybersecurity unplugged.
Listen to: Cybersecurity Unplugged
If you find this blog post informative, please like, share, and comment as we put our heart and soul into researching and bringing out the best information relevant to you.

#cybersecurityawareness #malware #informationsecurity #infosec #hacking_or_security #wifihacking #cybersecurity are #datasecurity #linux #ransomware #phishing #anonymoushacktivist #cybersquad #cybersecuritymajor💻📱💾 #hackers #ios #networking #cyberattack #kalilinux #anonymous #ethicalhacking #hackingteam #ethicalhacking #cybersecuritytraining #anonymoushackers #blackhamster #cybercrip #hacker #cybercrime #cybersecurityengineer #android